VIETNAM AIRCRAFT
.......................................
VIETNAM AIRCRAFT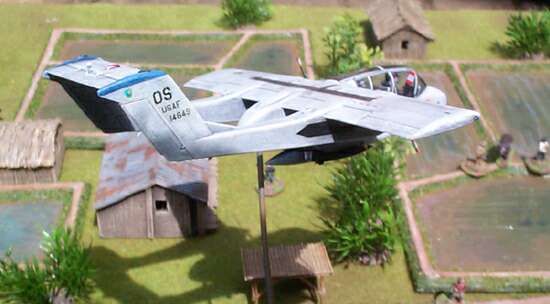 1) OV-10 Bronco
Specifically designed for a counter-insurgency role, this reconnaissance aircraft was used by the USAF and the Marines. Marine Broncos were green with a white underside.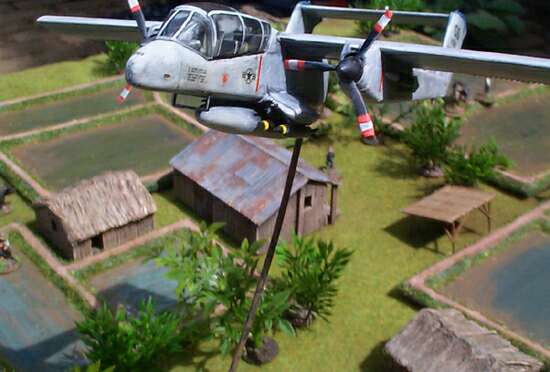 2) OV-10 Bronco 2
The Bronco was armed with four machine guns and in addition, as you can see here, it could also carry a small bomb load.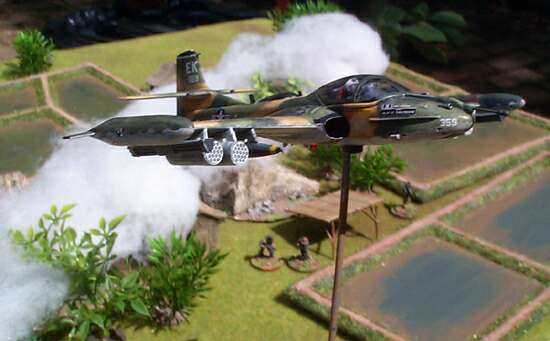 3) A-37 Dragonfly
The Dragonfly was developed as a light ground attack aircraft from a jet trainer, and was used by the USAF and particularly the VNAF.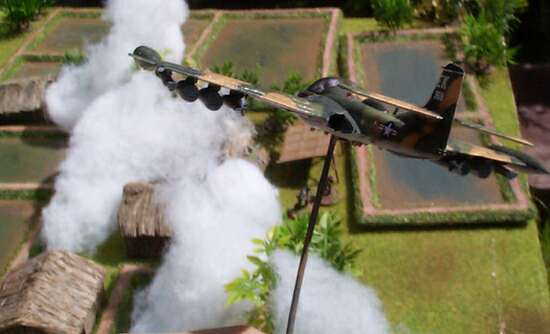 4) A-37 Dragonfly 2
5) OH-13 Sioux
This was the standard reconnaissance helicopter from the Korean war until replaced by the OH-6 Cayeuse, which entered service in 1968.
6) OH-13 Sioux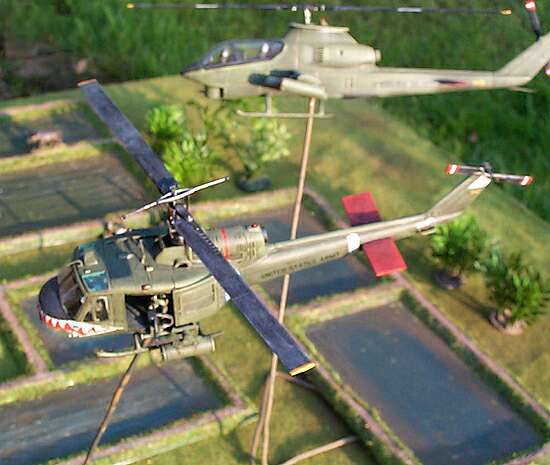 7) Red Team
Teams of two gunships were known as a Red team, although in reality I don't think they ever mixed Cobras and standard Hueys as in this example.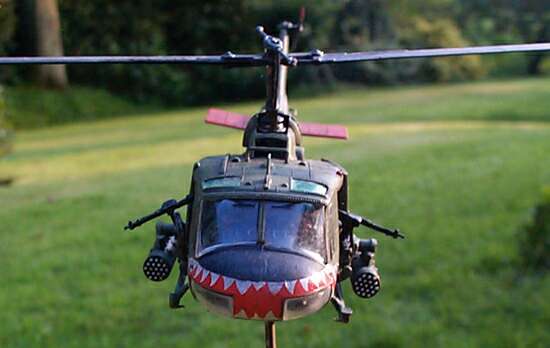 8) UH1C-Hog
Although it appears similar to the earlier A & B models, the UH-1C had an improved rotor and engine which gave it greater carrying capacity and range.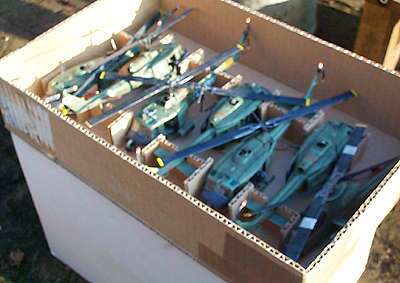 9) Huey box
Each Huey fits between specially made cardboard supports. The rotor axel is a rod which drops into a hole, this can be removed when packing the helicopters to make them fit into a smaller space.