WWI AFRICA GALLERY 2
.......................................
WWI AFRICA GALLERY 2
1) Schutztruppe Army
A field company draws up its battle line.
2) Patrol in Elephant Grass
Schutztruppe emerge from the elephant grass. This was made with the fibres from the head of a broom.
3) Elephant Grass 2
A shot from a different angle of the same scene.
5) Native hunters
Two native hunters from Wargames Foundry prowl through the dense bush.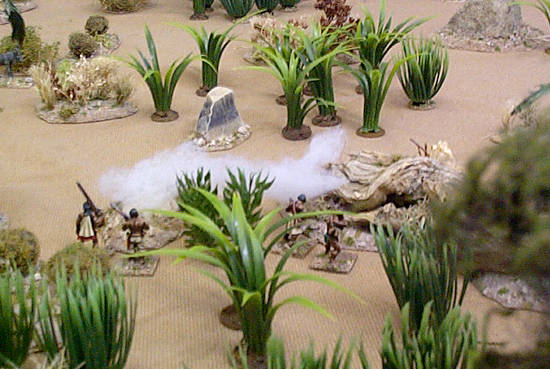 6) Irregular ambush
A line of British irregulars open fire from their hidden position on the advancing Germans.
7) King's African Rifles
King's African Rifles form a skirmish line before entering the dense elephant grass. Note their outdated Martini Henry rifles and bare feet.